TechMedX is currently evaluating a potential new backup provider. While we do still support and recommend Carbonite in certain environments, we have come to find it does not support all of our clients needs. IDrive offers a few few features that Carbonite does not and vice versa. For complete details or to discuss which plan is right for your needs please contact TechMedX today!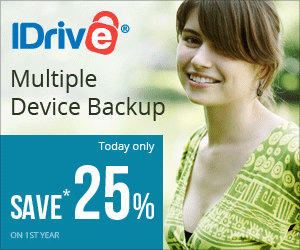 TechMedX relies on Carbonite to securely backup our own important company data files. Even TechMedX is not immune to hardware failure or other unforeseen situations or disasters. Protect your data today! Click on a banner below to start your FREE 15 day trial!
TechMedx uses, and recommends 123InkJet.com to all of our clients. 123InkJets sells ink jet cartridges and various toners. To get started click on the banner below.
Coupons are not valid for genuine manufacturer ink, however their prices are about 10% less then retail office supply stores. Free shipping is available for all orders over $55.
*Re-manufactured ink may not be covered by factory repair.
Please see http://www.123inkjets.com/faq for details
TechMedx had partnered with Egnyte to provide customer with a HybridCloud storage solution. HybridCloud allows for both local and remote access to your files, removing the downtime and sluggishness of a typical cloud storage solution. Contact us today to discuss a HybridCloud solution from TechMedx and Egnyte.